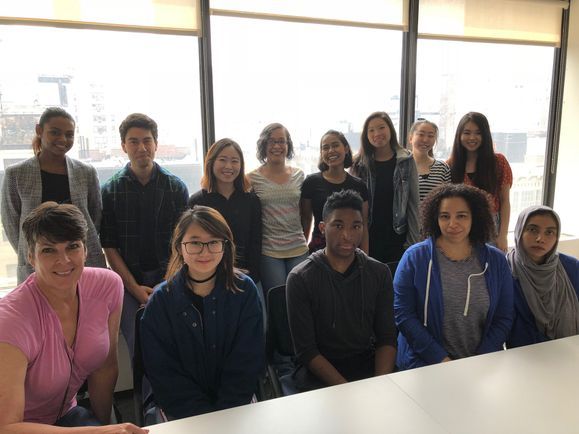 Teacher Opportunity Corps
The Teacher Opportunity Corps (TOC) scholars at Hunter College are pictured with their clinical advisor Robin O'Leary as they prepare to take part in their summer internship. They will be at M096, the Joseph Lanzetta School, where they will provide culturally responsive teaching practices. TOC scholars regularly participate in professional development workshops and receive tuition support and mentorship while completing their degree.
The New York State Education Department's TOC program offers qualified undergraduate students a scholarship to train in methods of culturally responsive teaching. The program's goal is to help undergraduates in a Hunter School of Education program learn how to better understand their own students, their unique backgrounds, and knowledge base. Culturally responsive teacher candidates learn to effectively leverage the skills their students already have in order to be more successful in the classroom.
For more information and to apply to be a TOC scholar, visit the TOC webpage.