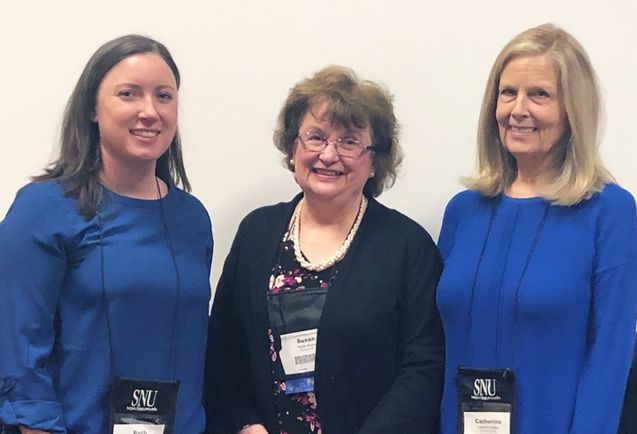 L. Beth Brady Presents at the Council of Exceptional Children
L. Beth Brady (Special Education) presented "Augmented Input and the Classroom Communication Environment for Learners with Deafblindness" at the Council of Exceptional Children alongside her mentor Dr. Susan Bruce of Boston College, and Dr. Cathy Nelson of Utah State University, both leaders in the field of deafblindness and severe/multiple disabilities.
Dr. Brady also represented Hunter College during a meeting of the Division on Visual Impairments and Deafblindness. The meeting discussed the recently revised CEC teacher prep standards for the field and controversy surrounding cortical visual impairments.