L. Beth Brady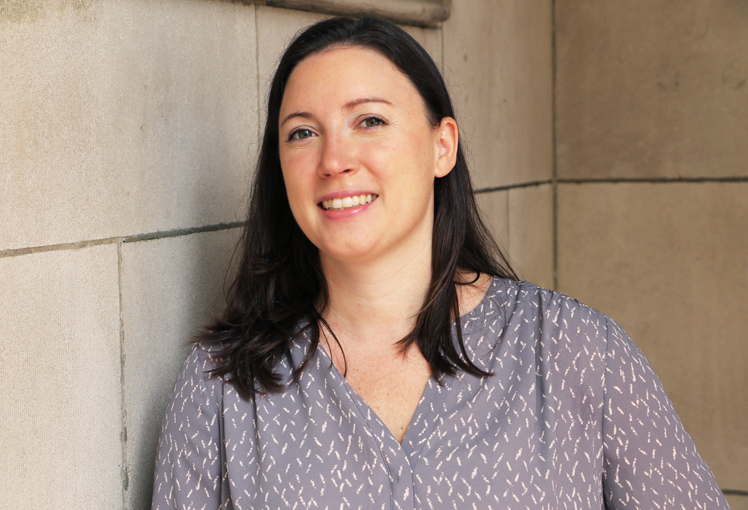 Background
Beth Brady was an adjunct lecturer at Hunter College since 2016, teaching foundation classes on severe and multiple disabilities, in addition to hosting numerous Hunter student teachers in her middle school classroom through the years. Prior to accepting a full-time position at Hunter College, Beth was an itinerant teacher of students with visual impairments in the New York City Public Schools, after beginning her career as a classroom special education teacher of learners with severe/multiple disabilities in New York City's District 75 and at the Boston College Campus School. Beth will defend her dissertation this fall at Teachers College, Columbia University, under the advisement of Dr. Laudan Jahromi in the Intellectual Disability and Autism program. Her dissertation is entitled, "Augmented Input and the Classroom Communication Environment for Learners with Deafblindness," and explores using group design methods with this low incidence population. Her additional research interests are in early cognitive developmental milestones, alternate assessment, inclusion and the use of teacher action research in preparation programs. Beth received both her B.A. in Elementary Education and American Heritages and a M.Ed. in Severe Special Education, with a concentration in deafblindness, from Boston College.
Teaching
SPED 706 Strategies and Curriculum Adaptations for Learners with Severe/Multiple Disabilities Including Deaf/blindness
SPED 790 Foundations and Educational Implications of Severe Disabilities including Deafblindness
SPED 748 Student Teaching: Blindness and Visual Impairment Preschool-Grade 12
Publications
Jahromi, L. B., Derlan, C. L., Brady, L. B., Umaña-Taylor, A. J., Updegraff, K. A., & Wang, Y. (in preparation). Psychosocial Predictors of Teen Mothers' Vocalizations with their Young Children: Links to Children's Subsequent Language.
Brady, L.B. (2017, October). Educational Placements for Students with Deafblindness in the United States: A Comparison of National and State Demographic Data. Peer-reviewed poster presented at New York State Association for Education and Rehabilitation of the Blind and Visually Impaired.
Brady, L.B., Damen, S., Roy, A. & Bruce, S.M. (July 2016). Action Research: Identifying Interventions and Data Sources. Deafblind International Review, 57, 31 – 33.