Virginia Gryta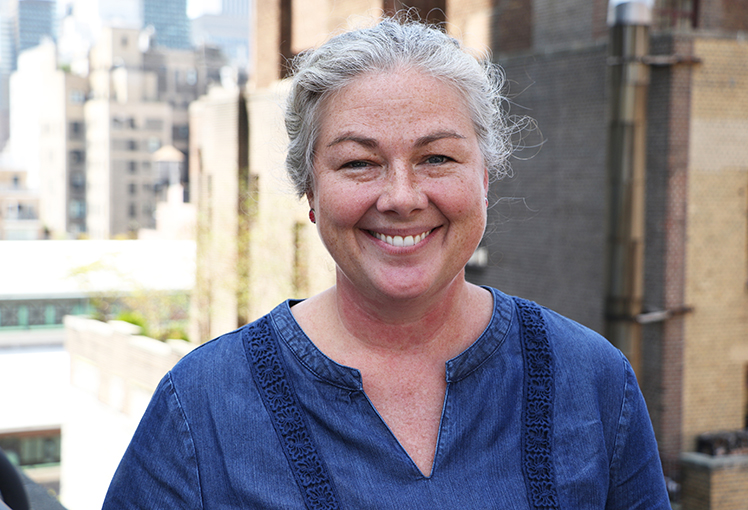 Lecturer of Special Education/LD
Background
Professor Gryta worked in classrooms with children with disabilities for 14 years. She has spent the last seven years at Hunter College, teaching and mentoring teacher candidates in our Graduate Special Education Department courses and in the field. She oversees Hunter's online Learning Lab, a yearlong course in teacher supervision and training and is co-coordinator for the alternative certification program developed at Hunter for Success Academy. While a classroom teacher, she worked with students ranging in age from pre-kindergarten to adult, teaching students in hospital settings, self-contained classes, and co-teaching in inclusive classrooms. She was a developmental educator for early interventions services, served on academic intervention teams in schools and was responsible for professional development in assessments and interventions for reading, math, writing, and behavioral/organizational skills.
Education
Hunter College, Childhood Special Education, MS 2010 (Summa Cum Laude)
Boston University, Severe and Multiple Disabilities Education, BS 1998
Teaching
SPED 700 – Issues and Practices in Educating Students with Disabilities
SPED 703 – Inclusive Instruction in General Education Classrooms for Students with Learning and Behavior Disorders
SPED 777 – Supervised Clinical Teaching of Students with Learning Disabilities Part 1 and 2
SPED 780 – The Study of Learning Disabilities in Children and Adolescents
edTPA Weekend Workshops
Field Supervision
Research
Professor Gryta's research focuses on supporting new teachers through instruction and follow-up individual conferencing using video and online learning platforms. She's interested in how to help teachers build sensible and well-sequenced goals and instruction based on targeted assessment and ongoing progress monitoring. From her own teaching experience, she learned that inclusive classrooms only work well when the teacher(s) have strong and ongoing community building skills. Online course design and nurturing online communities of learners are continued topics of her scholarship, as are supporting teachers in their roles as co-teachers and helping to foster effective differentiated instruction.