Sherryl Browne Graves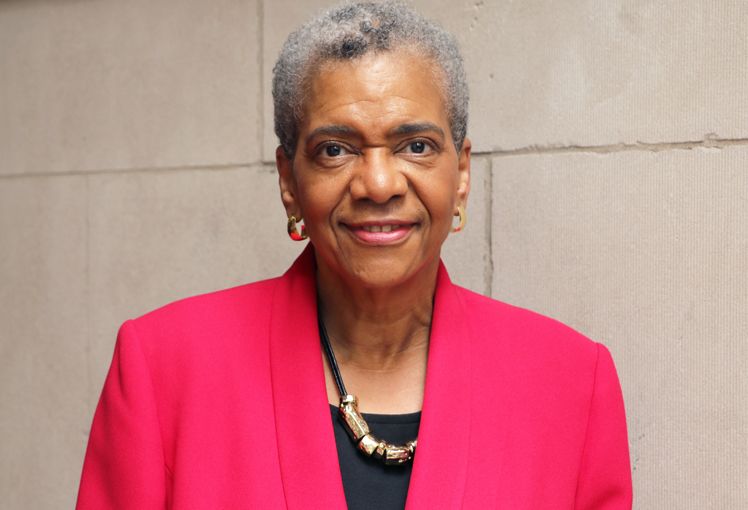 Professor of Educational Foundations
Education
Professor Sherryl Browne Graves is trained in psychology with a doctorate from Harvard University in Clinical Psychology and Public Practice and a Bachelor's degree in Psychology from Swarthmore College.
Teaching
My teaching responsibilities have included courses in adolescent and child development, educational psychology and educational research Most recently I have taught courses for specific cohorts of teacher candidates including CEDF 715 -Diversity in the American School and SPED 794-Functional Language and Culture of Learners with Low Incidence Disabilities. My teaching experience includes instruction in large lecture classes, small seminars, hybrid and fully online courses.
Research
Professor Graves' research interests focused on children's understanding of racial and ethnic portrayals in mass media, the effects of diversity in the educational process and the use of technology in teaching and learning. Recently, she has engaged in work on the preparation of culturally competent teachers, the role of authentic assessment in preK and how teacher educators can effectively partner with teachers, schools and districts interested in improving literacy achievement in an urban district. She has served as a consultant and advisory board members to numerous media organizations inc.
Grants
Graves, S.B. & Caballero, M. (2016-present) Clinically rich and culturally responsive Teacher Opportunity Corps II NYSED grant ($100,000/year for 5 years).
Peters, L., Portnoy, L & Graves S.B. (2016-2017) Case Studies on Authentic Assessment in UPK Citywide: Perspectives on Utility, Fidelity, and Applications to Practice, Foundation for Child Development, $ 530,000 grant.
Tuten, J., Graves, S.B. & Infante, I. (2015) Read East Harlem, New York Community Trust-Brooke Astor Grant. $426,000, 12-month renewal grant.
Tuten, J., Graves, S.B. & Infante, I. (2013) Read East Harlem, New York Community Trust-Brooke Astor Grant. $300.000, 18-month implementation grant.
Graves, S.B., Principal Investigator (2012-2017) Mathematics and Science Teacher Education Residency (MASTER) Project, NSF Mathematics and Science Partnership Grant, $7.6 million.