Sarah M. Bonner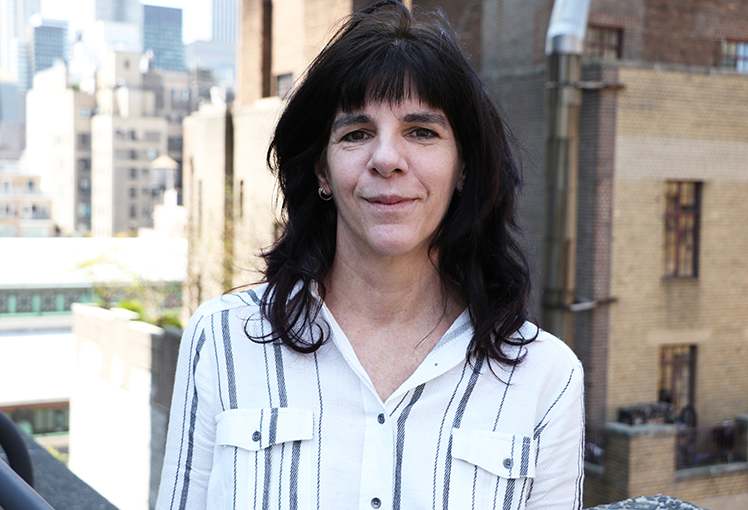 Professor
Education
Ph.D. in Educational Psychology, University of Arizona, 2005
Teaching
I teach courses in classroom assessment in undergraduate and graduate teacher preparation programs in Early Childhood, Childhood, and Adolescent Education. I teach statistics, research methods, program evaluation, and measurement in the M.A. program in Educational Psychology and the Ed.D. program in Instructional Leadership.
Research
I study theory and practice in classroom assessment, and teacher beliefs about assessment and learning. I also conduct research on assessment methods and the development of academic identity and achievement in STEM fields.
Publications
Bonner, S. M. & Chen, P. P. (2019). Systematic Classroom Assessment: An Approach for Learning and Self-Regulation, 1st edition. Routledge: NY.
Bonner, S. M., & Chen, P. P. (2021). Development and Validation of the Survey of Unorthodox Grading Beliefs for Teachers and Teacher Candidates. Journal of Psychoeducational Assessment. 0(0), 1-15.
Bonner, S. M., Chen, P. P., Jones, K. E., & Milonovich, B. M. (2021). Formative assessment of computational thinking: Cognitive and metacognitive processes. Applied Measurement in Education. 34(1), 27-45.
Bonner, S. M., Diehl, K., & Trachtman, R. (2020). Teacher belief and agency development in bringing change to scale. Journal of Educational Change, 21(2), 363-384. doi: 10.1007/s10833-019-09360-4.
Chen, P. P., & Bonner, S. M. (2020). A framework for classroom assessment, learning, and self- regulation. Assessment in Education: Principles, Policy, and Practice. doi: 10.1080/0969594X.2019.1619515
Bonner, S. M., Torres-Rivera, C., & Chen, P. P. (2018). Standards and assessment: Coherence from the teacher's perspective. Educational Assessment, Evaluation and Accountability, 30(1), 71-92. doi: 10.1007/s11092-017-9272-2
Bonner, S. M., & Stevens, A. (2017) The effect of providing instructional facilitation on student college readiness. Instructional Science, 45(6), 769-787.
Bonner, S. M., Somers, J. A., Rivera, G. J., & Keiler, L. S. (2017). Effects of student-facilitated learning on instructional facilitators. Instructional Science, 45(4), 417-438.
Chen, P. P. & Bonner, S. M. (2017). Inservice teachers' grading beliefs and constructivist teaching beliefs. Educational Assessment, 22(1), 18-34.
Lui, A. M., & Bonner, S. M. (2016). Preservice and inservice teachers' knowledge, beliefs, and instructional planning in primary school mathematics. Teaching and Teacher Education, 56, 1-13. doi: http://dx.doi.org/10.1016/j.tate.2016.01.015
Grants
2018-2020 Principal Investigator, "Integrating Formative Assessment of Computational Thinking with Self-Regulated Learning," National Science Foundation Discovery Research PK-12, $448, 195.
2018-2023 Co-Principal Investigator, "Louis Stokes STEM Pathways and Research Alliance: NYC LSAMP Alliance," National Science Foundation Alliances-Minority Participation, $3,999,860.00. Principal Investigator: J. L. Cruz.
2011-2017 Co-Principal Investigator, "MSPinNYC2—A New Partnership to Transform Urban Secondary School Mathematics and Science Experiences," National Science Foundation Math and Science Partnership Grant, $12,179,373.