Robert Gyles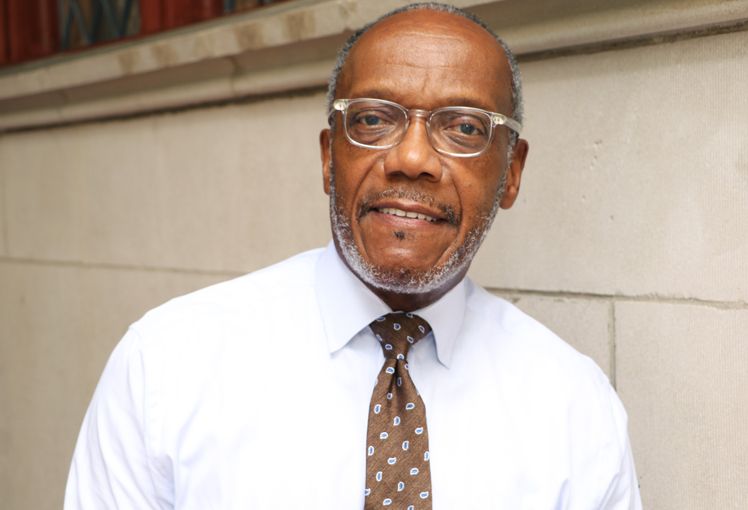 Professor of Mathematics Education
Background
Dr. Gyles is a career educator who has served in many educational roles. For more than twenty years, he was an education administrator in the New York City public schools. His positions included Community School District Deputy Superintendent for Curriculum and Professional Development, District Director of Curriculum and Professional Development, and District Director of Mathematics, Science & Technology. Prior to his administrative work, he was a middle school and high school mathematics teacher for ten years. Dr. Gyles has a B.S. in mathematics (South Carolina State University), M.S. and Ph.D. in mathematics education (New York University).
In addition to his administrative and teaching service, he has done extensive work in the area of mathematics curriculum writing (across the grades) and professional development on the national, state and local levels. Currently, he serves on the Commissioner's Mathematics Standards Committee (New York State Education Department) and the Chancellors' Mathematics Advisory Committee (New York City Department of Education). In Fall 2003, he was selected as one of thirteen mathematics specialists across the state to serve on the Commissioner's and Board of Regents' Math A Review Panel (New York State Education Department).
His awards and special recognitions include Outstanding Educator Award (presented by NYSED and NYCDOE Office of School Improvement and Community Services, 2007), and Distinguished Educator Award (presented by the NYC Association for Supervision and Curriculum Development, 1991). Dr. Gyles recently received the Harold S. Ladas Award for Exemplary Teaching, 2007 Recipient, presented by the School of Education at Hunter College.
Teaching
Professor Gyles is the director of the Hunter College Mathematics Center for Learning and Teaching (MCLT). MCLT is a professional development service provider focusing on the content knowledge and pedagogy to support and enhance grades Pre-K through 12 mathematics learning and teaching. In addition, he teaches courses in the area of mathematics education.
He has conducted workshops on the improvement of instruction in mathematics education for educators across the country. He has presented at numerous conferences and has been a major grant recipient.
Research
Dr. Gyles has authored and co-authored more than ten mathematics supplementary and textbook series, grades K-8. In addition, he has published several journal articles, as well as being a writer, reviewer and contributor for New York State and New York City mathematics instruction bulletins and resources. In 2005, he was a co-author of the NYS Mathematics Core Curriculum, Grades Pre-Kindergarten through 12.
His main research interests relate to strengthening the ties between the public schools and colleges of education with respect to mathematics learning and teaching. Finding ways to systematically document progress over time is a top priority for him and for MCLT.