Marshall George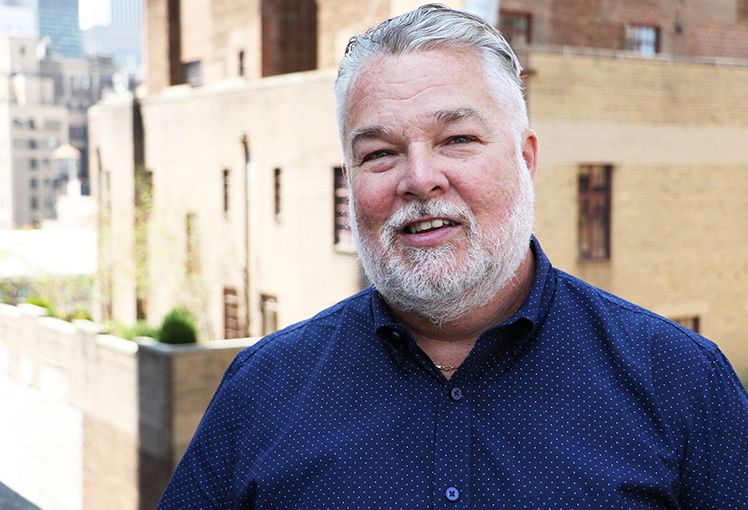 Olshan Professor of Clinical Practice; Director of EdD Program in instructional Leadership; Acting Senior Associate Dean
Background
Doctor of Education (Ed. D.) English Education University of Tennessee Knoxville
Master of Education (M.Ed.) Curriculum and Instruction / English University of Southern Mississippi
Bachelor of Arts (A.B.) English and Education University of North Carolina at Chapel Hill
Teaching
SEDC 711 Advanced Study of Young Adult Literature in Our Diverse Society
SEDC 751 Student Teaching in English 7-12
SEDC 771 Practicum in English 7-12
SPED 800 Introduction to Doctoral Studies
Theory and Research in Curriculum & Teaching
Research
For most of my career in academia, my scholarship has focused on the field of adolescent literature. The bulk of the more than 40 peer-reviewed and invited articles and book chapters and 85 peer-reviewed and invited presentations at international and national conferences has focused on the integration of adolescent literature in the middle and high school curriculum. However, I have also done considerable work in the area of teacher preparation and professional development at the secondary school level.
Publications
George, M.A. (2011) Preparing teachers to teach adolescent literature in the 21st century. Theory into Practice, 50:3, 182-189.
George, M.A., Pope, C.A., Reid, L (2015). Contemporary literacies and technologies in English language arts teacher education: Shift happens! Contemporary Issues in Technology and Teacher Education 15(1).
George, M.A., & Shoffner, M. (2018). The teacher's conundrum: Literature for adolescents in a standards-obsessed world. In Goodman, A., Durrant, C., Reid, L.& Scherff, L (eds). International Perspectives on the Teaching of Literature in Schools: Global Principles and Practices. London: Routledge, 194-208.
Glenn, W. & George, M. (2012). Looking into and beyond time and place: The timeless potential of YA lit in a time of limited opportunity. The ALAN Review. 40 (1), 38-47.
Hawthorne, S., Goodwyn, A., George, M., Reid, L., & Shoffner, M. (2012) The state of English education: Considering possibilities in a troubled world. English Education 44(3), 288-311.
Miller, S.J. , Williamson, P., George, M.A., King, J., Charest, B., Bieler, D., & Bolf-Beliveau, L (2011). Applying the CEE position statement Beliefs about Social Justice in English Education to classroom praxis. English Education 44(1), 63-82.
Williamson, P., & George, M.A. (2017), Toward clinically rich English and literacy teacher preparation: A tale of two programs, in Heidi L. Hallman (ed.) Innovations in English Language Arts Teacher Education (Advances in Research on Teaching, Volume 27) London: Emerald Group, pp.185 – 202.
Grants
George, M.A. (2018). An Examination of Student Teaching Seminars in Secondary Teacher Education Programs. Grant awarded by Cycle 49 PSC-CUNY Research Grant Award Program.