Lori Kent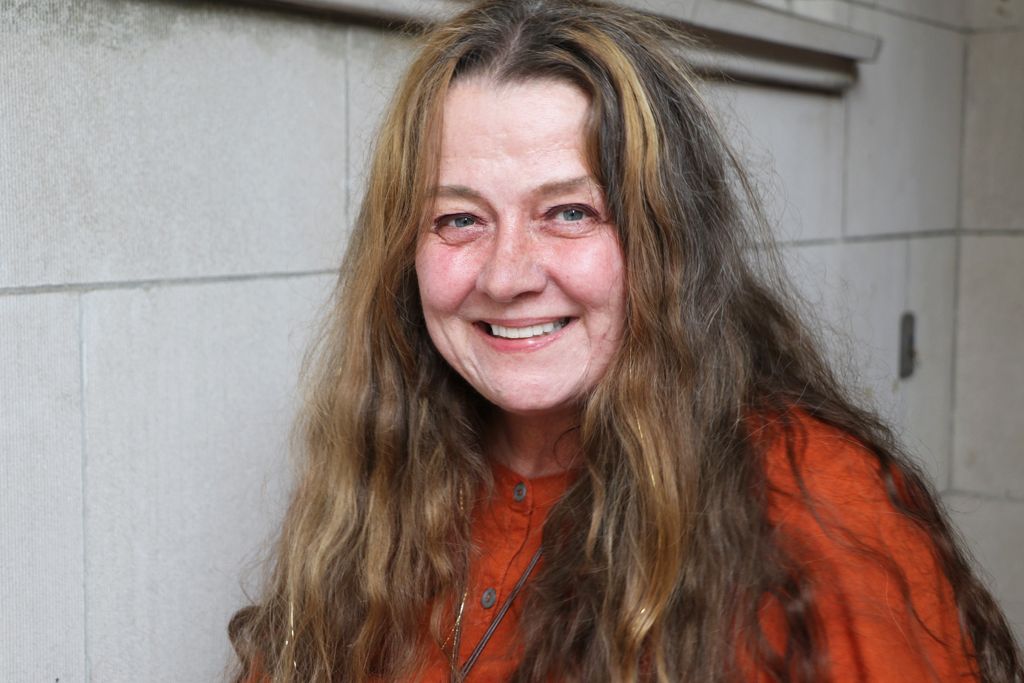 Program Leader of Visual Arts Education
Background
Lori Kent is a New York-based writer, visual artist, and professor/researcher.
Since 2015, Dr. Kent has been the Program Leader of the Visual Arts Education program at Hunter College, CUNY.
Other institutions and projects include museum education research in collaboration with Harvard Project Zero at the Isabella Stewart Gardner Museum, education positions (in the museum and partner schools) at The Museum of Arts and Design, The Cooper Hewitt Museum, The Children's Museum (Boston) and the ICA, Boston. At Teachers College, she worked for Dr. Maxine Greene at the inception of The Center for Social Imagination.
Her current project is Code Vert, an ecology-focused arts education non-profit. In 2020 and 2023, the Lower Manhattan Cultural Council awarded Code Vert the Creative Learning grant to teach eco-literacy to children and families in East Village community gardens.
Dr. Kent has been funded for projects and residencies from The Gottlieb Foundation, The Pollock-Krasner Foundation (2), The Jerome Foundation, The PSC-CUNY faculty grant (2), The Artist Foundation, The Puffin Foundation (2), and was part of the NYC Artist Corps during lockdown in 2020.
She helped launch and continues to advise Giide, an interactive audio learning app focused on enterprise education (2019).
Her books include: Rot and Redemption (a memoir) and Lucio Pozzi: Diagrams
Recent readings: The Creative Center (NYC) and The Book Club (East Village) 2019-23
Dr. Kent has lectured on arts education and creativity-related topics at NAEA, CAA, FATE, SXSW Interactive (2012 & 2015) RISD, Ordos Center for the Arts (Inner Mongolia, China), Hyper Island (Stockholm), and Alto University (Helsinki). She is a TEDx Speaker (Warsaw 2010). From 2001- 2019, she has given over 50 public lectures in institutional contexts on arts interests that expanded and shift over time.
Dr. Kent was a Fulbright fellow at the Jan Matejko Academy (Krakow, Poland) and a National Endowment for the Humanities (NEH) fellow at Stanford University (2012).
Born in New Orleans, she has been based in New York City since 1995 when she began her doctoral studies at Teachers College, Columbia University (Ed. D. 2001). Her teaching is most influenced by her work in the MA program in Critical and Creative Thinking (UMass, Boston).
For a more detailed list including publications, professional affiliations, exhibitions, curatorial work, etc. see full CV.
Publications
2017
Rot and Redemption: Collected Writings 2013-16 (released winter 2017)
2014
Five Non-Digital Skills to Land a Digitally-Minded Career Mashable,
Agencies that Prototype are Agencies that Win Digiday (co-author)
2010
Print Triennial at Bunkier Sztuki exhibition review ASP no 43, publication of Akademia Sztuk Pięknychim Jana Matejkiw Krakowie
Transforming research into Manageable Phases in Practice Theory: Seeing the Power of Teacher Researchers. NAEA Publications, p. 281.
2008
Fear of Water: A Response to Life after Hurricane Katrina, E-Conference Proceedings "Aesthetic Education:Expanding Notions of Excellence in K-18 Learning Communities" Center for Research in Equity Studies, Queens College, CUNY,
2007
100 Interesting Things: A Foundations-level Search for Content and Meaning, FATE in Review Vol. 28 (FATE is Foundations in Art:: Theory & Education)
Enlivening the Old with New: 21st Century Thinking Applied to 16th Century Art Worlds. Art Education, 60:1
2006
Journey to the Blogosphere ISEA Newsletter no. 103, ISSN 1488-3635 Aug-Oct 2006.
The Electronically Engaged Mind, Conference paper: "Interdisciplinary Dialogues in Art Education" InSEA, Visua Portugal, 3 Mar 06.
2005
Studio Conversation: Approaches for a Postmodern Context International Journal of Art & Design Education (iJADE) 24:2, pp. 159-65.
2003
Lucio Pozzi: Diagrams. Edizioni Bacacay: Fara d'Adda, Italy
Denmark on Tour. Ceramic Review UK July/August 2003
2002
Gothic Revival. Ceramic Review UK November–December 2002
Images of 9/11. School Arts May 2002
2001
Lucio Pozzi: An Artist/Teacher's Studio Critique Method. Doctoral Dissertation. Dissertation Abstracts International no. 3014892