Lacey Peters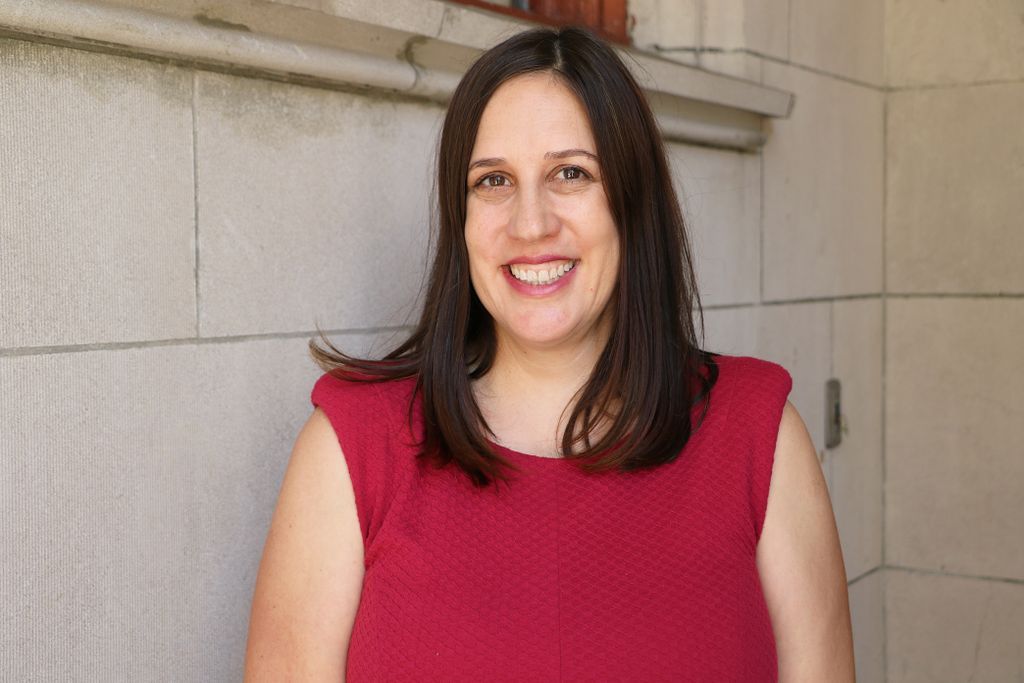 Assistant Professor of Early Childhood Care and Education
Background
Lacey Peters is an assistant professor and graduate program co-coordinator for early childhood care and education. Lacey started her career in early childhood as a preschool teacher in Arizona, working with children aged three-five years. It was here she gained valuable insights on how children are social agents and that their rights to participation should be honored in educational spaces. During her doctoral studies, she became engaged in children's rights-based research, emphasizing the views and voices of younger people in her scholarship. Her dissertation research sought to gain in-depth understandings on children's perspectives and experiences transitioning from preschool to kindergarten.
Moving forward, Dr. Peters shifted her focus to exploring early childhood educators' lived experiences in classrooms. At present, she is working on a project that foregrounds universal prekindergarten teachers' perspectives on using authentic assessment systems. In addition, this research examines teachers' roles as policy enactors during a period of rapid expansion of the PreK for All program in New York City. This work was generously funded by the Foundation for Child Development, and is supported by the New York City Early Childhood Research Network.
Dr. Peters has published in the Journal of Early Childhood Research, Global Studies of Childhood, Early Years, the School Community Journal, and Teaching and Teacher Education. She was a co-editor of the Sage Handbook on Global Childhoods which was just recently published.
Education
B.A. Psychology, Arizona State University
Ph.D. Curriculum and Instruction, Early Childhood Education, Arizona State University
Teaching
Prof. Peters primarily teaches undergraduate and graduate courses in early childhood curriculum. Her classes currently include,
ECC 300 – Early Childhood Programs and Curricular Frameworks
ECC 304 – Creative Arts and Play-based Learning
ECC 703 – Early Childhood Curriculum, Birth through Grade 2
ECC 720 – Integrative Seminar in Early Childhood
Research
Dr. Peters's research agenda allows her to work in collaboration with children and adults to amplify their voices and perspectives in discussions around policy, programming, and practice. Her scholarship to date spans three different but interrelated focus areas. She has presented on and published findings from studies that foreground children's voices, the experiences of teachers, and that examine the implications of accountability systems that aim to increase the quality of early childhood education.
Publications
Yelland, N., Peters, L., Fairchild, N., Tesar, M, & Salazar Perez, M. (Eds.) (2021). The Sage Handbook on Global Childhoods. London: Sage Publishing.
Co-author is a former student of the Hunter College School of Education Early Childhood Program:

Dash, T. & Peters, L. (2021). 'Are you doing the right thing?' An Early Childhood Teacher's Reflections on Persona Dolls as a Child-Centered Tool for Anti-bias Education; International Critical Childhood Policy Studies Journal.
Gandasaputra, D. A. & Peters, L. (2021). Adapting, Naturally: The Potential of Outdoor Learning in New York City in the Era of Covid-19. The First Years Journal.

Swadener, B. B., Peters, L., Frantz Bentley, D., Diaz, X., & Bloch, M. (2020). Child care and COVID: Precarious communities in distanced times. Global Studies of Childhood, 10(4), 313-326.
Peters, L., Swadener, B.B., and Bloch, M. (2020, May 26). From collapse to future imaginaries: Child care and early education in an era of COVID-19. [Blog post]. Retrieved from https://www.kzoo.edu/praxis/child-care-covid/.
Akaba, S., Peters, L. E., Liang, E., & Graves, S. B. (2020). "That's the whole idea of college readiness": A critical examination of universal Pre-K teachers' understandings around kindergarten readiness. Teaching and Teacher Education, 96, 1-12.
Liang, E., Peters, L., Lomizde, A., Akaba, S. (2020). 'I like being involved in school stuff': Mothers' Perspectives Around Their Participation in Family Engagement in Universal Prekindergarten. School Community Journal, 30(1), 59-87.
Liang, E., Peters, L., Akaba, S., Lomidze, A., & Graves, S. B. (2020). "If they have more work, they learn more": parents' views of their children's learning experiences and homework in Pre-K settings. Early Years, 1-16.
Akaba, S., Peters, L., Liang, E., Lomizde, A., Tauste, L., Graves, & S.B. (2019). Pre-K teachers' perspectives on the factors that influence their experiences through universal Pre-K policy changes; Journal of Early Education Research. https://doi.org/10.1177/1476718X1988599
Reinke, S., Peters, L., & Castner, D. (2018). Critically engaging discourses on quality improvement: Political and pedagogical futures in early childhood education. Policy Futures in Education, 1478210318788001.
Bartlett, M., Otis-Wilborn, A., & Peters, L. (2017). Bending or breaking: Appropriating edTPA policy in special education teacher education. Teacher Education and Special Education, 0888406417720188, 12 pgs.
Peters, L., Gaches, S. & Swadener, B.B. (2015). Children's well-being in a rights-based framework: Collective narratives, He Kupu Early Childhood eJournal, 4(2), p. 58-70.
Peters, L., Ortiz, K., & Swadener, B.B. (2015). Something Isn't Right: Deconstructing Readiness with Parents, Teachers, and Children in W. Parnell and J. Iorio (eds.) Rethinking Readiness in Early Childhood Education Implications for Policy and Practice. (pgs. 33-48) New York: Palgrave Macmillan.
Grants
Toward Inquiry-Based Sustainability Pedagogies in Early Childhood: A Pilot Study in Two PreKindergarten Classrooms – PSC-CUNY 2020
Case Studies on Authentic Assessment in UPK Citywide: Perspectives on Utility, Fidelity, and Applications to Practice Project – Foundation for Child Development and the New York City Early Childhood Research Network