Kenney Robinson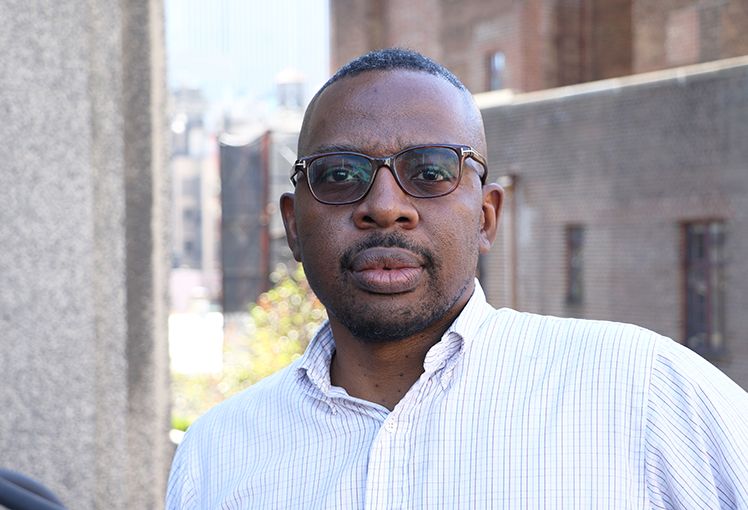 Director of Career, Professional and Partnership Development
Background
Kenney Robinson has been with the Hunter College School of Education since August 2007. He holds a Bachelor of Arts in Communications and Black Studies from SUNY New Paltz and a Masters of Science in Urban Affairs from Hunter College.
Kenney started his career in the School of Education as Director of Adolescent and TESOL Clinical Experiences. He later transitioned into the School of Education Office of Clinical Experience as Director of Adolescent Clinical Experience and Career Services. Kenney presently serves as Director of the newly formed Office of Career, Professional and Partnership Development.
Prior to coming to Hunter College, Kenney worked in the Office of Collaborative Programs at the New York City College of Technology (CUNY City Tech). He has consulted with several schools, and not-for-profit organizations, and spent six years teaching along with serving as a Dean and College Advisor in New York City public schools.
What I do for students: The office Kenney manages provides career education, resources and information to support Hunter College School of Education students and alumni across programs meet their professional goals. His office also oversees NYSTCE workshops, the DASA workshops, and professional enrichment sessions to support students and alumni.
What he does for faculty: Kenney works closely with faculty coordinating test preparation workshops. He also works with faculty to identify funding opportunities for grants and consulting work. Finally, he works with faculty to facilitate opportunities to showcase their programs and expertise via professional enrichment sessions to students, alumni and partner schools.