Jennifer Flores Samson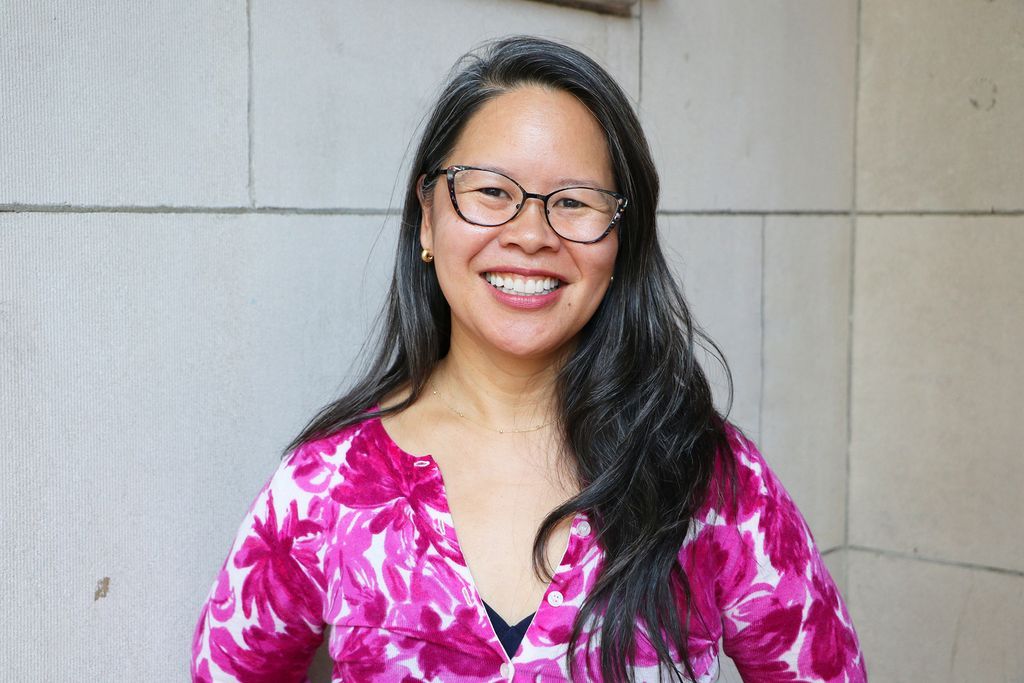 Associate Professor Bilingual Special Education
Background
Dr. Samson is a tenured Associate Professor and bilingual school psychologist who oversees the Bilingual Special Education Program at Hunter College. She is faculty in the department of Special Education and doctoral program in Instructional Leadership and has had prior appointments as department chair and faculty associate at Roosevelt House Public Policy Institute. Her teaching, scholarship, and service is focused on cultivating teachers to better support culturally, linguistically, and ability diverse students from PreK-12 grade and beyond. In addition, she empowers leaders to develop knowledge, skills, and dispositions for justice, equity, diversity and inclusion (JEDI). Dr. Samson has published and presented studies on disproportionality in special education, reading interventions, and English language learners and her co-edited books include "Intersectionality in Education: Toward More Equitable Policy, Research, and Practice" and "Adolescent Literacy".
Education
EdD Harvard University
EdM Harvard University
MA San Francisco State University
BA UC San Diego
Teaching
EDDIL 802 – Leading for Justice, Equity, Diversity, and Inclusion
SPED 704.50 – Teaching Culturally and Linguistically Diverse Students with Special Needs
EDDIL 810 – Leadership Scholarship Community Seminar
EDF 804 – Analysis of Major Issues in Contemporary Education Reform
URBS 4031G/SOC 42536 – Contemporary Education Policy
SPED 701 – Assessment of Students with Disabilities
SPED 704 – English Language Learners with Special Needs
SPED 707 – Research Seminar
SPED 780 – Study of Learning Disabilities
SPED 781.50 – Reading Methods for Students with Disabilities
CEDCF 709 – Social/Historical/Philosophical Foundations of General & Bilingual Education
Research
Dr. Samson is focused on teacher quality with a specific interest in the literacy outcomes of English language learners and students with disabilities. The main question that motivates her work is "How can teachers be more effective when working with students who are culturally, linguistically, and ability diverse?" Her scholarship has included analyses of national datasets to better understand language minority students and their teachers, particularly as it relates to special education and literacy outcomes. Findings from Dr. Samson's work have implications for both policy and practice and have been featured in the Journal of Learning Disabilities, Reading and Writing, Teachers College Record, and Teaching Exceptional Children.
Publications
Samson, J.F. (Forthcoming). Culturally Sustaining and Inclusive Practices for Emergent Bilinguals. In The Bloomsbury Encyclopedia of Social Justice in Education.
Cavendish W. & Samson, J. F., (Eds). (2021). Intersectionality in Education: Toward more Equitable Policy, Research, and Practice. Teachers College Press.
Collins, K. M., Connor, D., Ferri, B., Gallageher, D., & Samson, J. F. (2016) Dangerous Assumptions and Unspoken Limitations: A Disability Studies in Education Response to Morgan, Farkas, Hillemeier, Mattison, Maczuga, Li, and Cook (2015). Multiple Voices for Ethnically Diverse Exceptional Learners, 16(1), 4-16.
Samson, J. F., Hines, S. J. & Li, K. (2015). Effective Use of Paraprofessionals for Reading Intervention. Mentoring and Tutoring: Partnership in Learning, 23(2) 1-14.
Samson, J. F. & Lesaux, N. K. (2015). Disadvantaged Language Minority Students and Their Teachers: A National Picture. Teachers College Record, 17(4), 1-26.
Samson, J. F. (2011). Are they ready to teach all students? A Preliminary Review of Special Education Teacher Preparation Programs and Coursework Relevant to ELs with Disabilities. AccELLerate: Quarterly Review of the National Clearinghouse for English Language Acquisition, 3(3), 21-22.
Kim, J., Samson, J. F., Fitzgerald, R., Hartry, A. (2010). Can a Mixed-methods Literacy Intervention Improve Reading Outcomes for Struggling Readers in Grades 4 to 6? A Randomized Experiment of READ 180. Reading and Writing: An Interdisciplinary Journal. 23, 1109-1129.
Samson, J. F., & Lesaux, N. K., (2009). Language Minority Learners in Special Education: Rates and Predictors of Identification for Services, Journal of Learning Disabilities 42(2), 148-62.
Samson, J. F. (2009). Editor's Review of Evidence-Based Reading Practices for Response to Intervention edited by Diane Haager, Janette Klingner, & Sharon Vaughn and Response to Intervention: A Practical Guide for Every Teacher by William N. Bender and Cara Shores. Harvard Educational Review. 79 (1), 148-159.
Rinaldi, C., & Samson, J. F., (2008). Response to Intervention for ELLs: Special Education Referral Recommendations for English Language Learners with Academic Difficulties within an RTI Model Teaching Exceptional Children, 40(5), 6-14.
Grants
Samson, J. F. (9/2017-8/2022). Bilingual Special Education Scholarship Program. New York City Department of Education Contract $45,404.
Bleiweiss, J. & Samson, J. F. (2/2014-3/2015). Autism Online Professional Development Modules. New York City Department of Education Contract. $53,500.
Connor, D. & Samson, J. F. (2015). Hunter College Learning Lab Program Support Grant. Selz Foundation. $23,000.
Samson, J. F. & Collins, B. (Co-PI's). (June 2011). Teacher Effectiveness for English Language Learners. Center for American Progress Contract. $10,000.