Jason Wirtz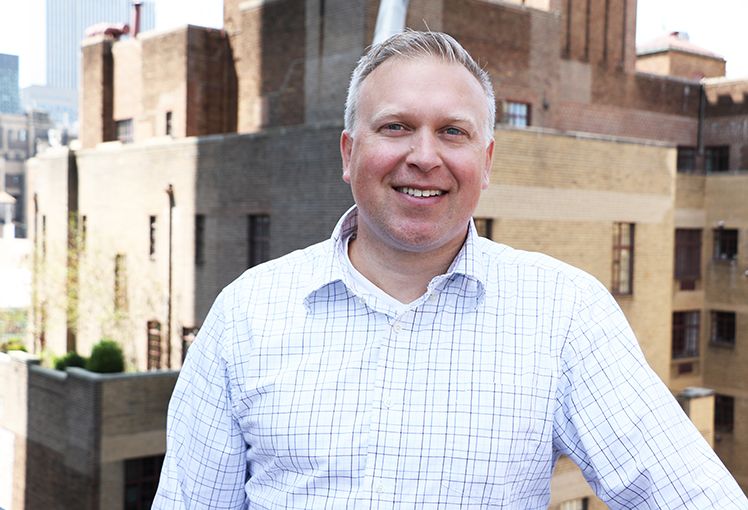 Associate Professor of English Education, Program Leader Adolescent English Education
Background
Jason Wirtz, Ph.D., Michigan State University, joins the Department of Curriculum and Teaching and the English Department as Assistant Professor in English Education and Rhetoric and Composition. After teaching high school English in California, Dr. Wirtz taught writing and English Education courses at Western Michigan University and Michigan State University.
Teaching
Dr. Wirtz teaches courses and supervises student teachers in the adolescent English education program. He also teaches composition and rhetoric courses in the English Department.
Research
Dr. Wirtz's research focuses on writerly invention-the ways in which writers generate ideas through writing-across the fields of English Education, Rhetoric and Composition, and Creative Writing. Dr. Wirtz also focuses on writing pedagogy at the secondary and post-secondary levels.
Publications
Several publications can be found here http://hunter-cuny.academia.edu/JasonWirtz and include:
Wirtz, J. (Forthcoming). Travel guide to the unconscious practices of creative writers. Edited collection: Creative Writing / Creative Practice. Bloomsbury Publishing Plc.
Wirtz, J. (2021). The autonomy of writing: Cases of aphasia and interviews with teacher-writers. Impost: A Journal of Creative and Critical Work. Volume 15, pgs. 83-87. http://eapsu.org/Impost
 Wirtz, J. (2016). The Write Mind for Every Classroom: How to Connect Brain Science and Writing Across the Disciplines. Rowman & Littlefield Press.
Wirtz, J. (2014). Creativity in 3D: Poets and scientists converge on writerly invention. Interdisciplinary Science Reviews. Vol. 39, No. 1. Pgs. 62-72.
Polleck, Jody and Jason Wirtz. (2014). Building urban pre-service teachers' pedagogical knowledge and skills through digital poetry collaborations. Eds. S. Keengwe and Darrell Hucks. Literacy Enrichment and Technology Integration in Pre-Service Teacher Education. Hershey, PA: IGI Global. Pgs. 37-56.
Wirtz, J. (2013). Non-intentional invention: The promethean, trickster, and improvisational invention heuristics of academic writers and poets. Changing English: Studies in Culture and Education. Volume 20, Issue 1. Pgs. 53-67.
Wirtz, J. (2013). Positioning preservice teachers as writers and researchers. Teaching/Writing: The Journal of Writing Teacher Education. Vol. 2: Iss. 1, Article 8. Available: http://scholarworks.wmich.edu/wte/vol2/iss1/8
Wirtz, J. (2012). Greatest evolvability: A place of chaos, white rabbits, fear, receptivity, and invention. New Writing: The International Journal for the Practice and Theory of Creative Writing. Vol. 9 Issue 2. Pgs. 237-244.
Wirtz, J. (2012). Tracing the images on the ceiling: Reading as invention. Writing on the Edge: A Journal about Writing and Teaching Writing. Volume 22, Number 2. Pgs. 61-68.
Wirtz, J. (2012). Writing courses live and die by the quality of peer review. (Ed.), K. Hunzer. Collaborative Learning and Writing: Essays on Using Small Groups in Teaching English and Composition. Jefferson, NC: McFarland & Company Publishers. Pgs. 5-16.
Wirtz, J. (2011). Taking a cue from Wendy: A qualitative interview analysis of poets on invention. (Eds.), Patrick Bizzaro, Alys Culhane, and Devan Cook. Composing Ourselves as Writer-Teacher-Writers. New York, NY: Hampton Press. Pgs. 177-193.
Wirtz, J. (2011). Social collaboration in the workplace: Questions to consider and possible activities for your classroom. Wisconsin English Journal, Volume 53, Number 1. Pgs. 66-73.
Wirtz, J. (2011). The poet's receptive stance as an invention heuristic. New Writing: The International Journal for the Practice and Theory of Creative Writing, Vol. 8, No. 1. Pgs. 13-24.
Wirtz, J. (2009). Historical development of the English education doctoral degree. In A. Webb, (Ed.), The Doctoral Degree in English Education. Kennesaw State University Press. Pgs. 141-153.
Wirtz, J. (2006). Creating possibilities: Embedding research into creative writing. English Journal, (94)4, pgs. 23-27.