Gess LeBlanc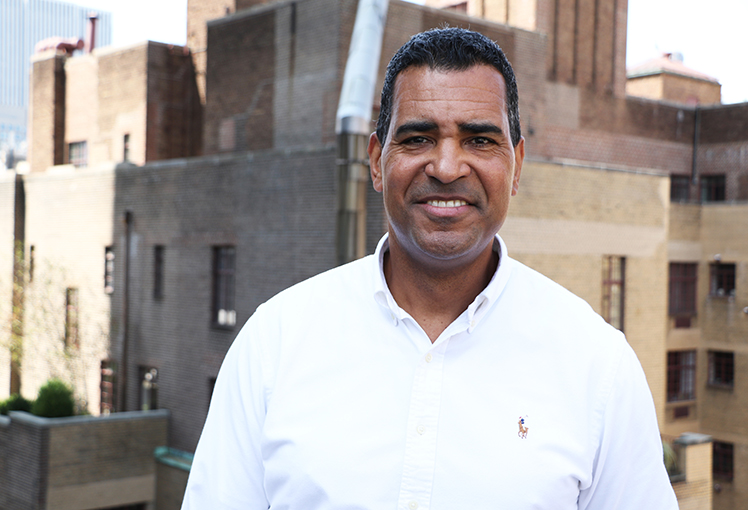 Associate Professor of Developmental and Educational Psychology
Background
Gess LeBlanc received his doctoral degree from the Ph.D. Program in Developmental Psychology at the City University of New York Graduate Center. Dr. LeBlanc is a co-founder of Hunter's Urban Center for Assessment, Research, and Evaluation (UCARE) and a co-founder of the college's MA Program in Educational Psychology.
Teaching
As a developmental psychologist, Dr. LeBlanc has taught graduate courses in research methodology and undergraduate and graduate courses in educational psychology, child development, and adolescent development. He is a recent receipt of the Harold Ladas Award for Excellence in Teaching.
Research
Dr. LeBlanc's research reflects his interest in the role of peer-based instruction in student learning. This line of research has garnered awards from the Spencer Foundation and the American Psychological Association. More recent interests include developing techniques for enhancing achievement motivation in children and adolescents, and examining culturally responsive pedagogy. He is a member of the American Educational Research Association, the American Psychological Association, and the Society for Research in Child Development.
Publications
LeBlanc, G. (in press). A Developmental-Ecological Perspective on the Role of Spirituality in the Development of Meaningfulness in Adolescent Boys. Research in the Social Scientific Study of Religion.
LeBlanc, G. (2004). Enhance Intrinsic Motivation Through The Use of a Token Economy, Essays in Education, vol. 11, Fall
LeBlanc, G. & Bearison, D. (2004). Teaching and Learning as a Socially Constructed Activity, Cognitive Development, 19, 499-515
Bearison, D.J, & Dorval, B. (with G. LeBlanc, A. Sadow, & D. Plesa, and commentary by A. Stetsenko) (2002). Collaborative Cognition: Children Negotiating Ways of Knowing. Westport, CN: Greenwood Press.
Subotnik,R., & LeBlanc,G. (2000). Teaching Gifted Students in a Multicultural Society. In J. Banks & C. Banks (Eds.) Multicultural Education: Issues and Perspectives, 4th edition.