Christine Rosalia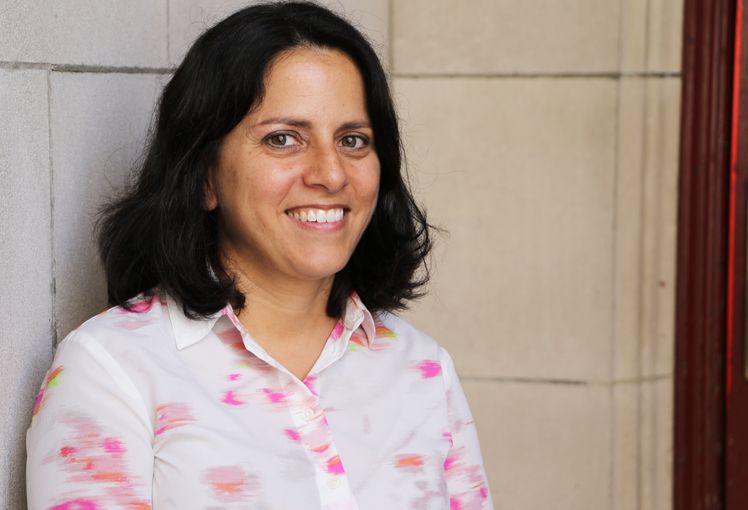 Associate Professor of Teaching English to Speakers of Other Languages (TESOL)
Background
Dr. Rosalia began her work as an educator in a special education high school classroom in New Orleans. The diversity of her students' needs encouraged her to gain teaching experience in multiple content areas including earth science, math, and language arts. She has taught across private, public, and international settings (Louisiana, Texas, New York, New Jersey, and Japan) at K-12 and tertiary levels. She views the use of technology in teaching and learning as a bridge to interdisciplinary work and professional development. At Kanda University of International Studies in Japan she developed and directed a peer online writing center for English Language Learners for four years. She has also taught language learners at LaGuardia Community College, Baruch College, Teachers College, and New York University.
Education
Ph.D. Educational Communication and Technology, New York University
M.A. International Educational Development, TESOL, Teachers College
B.A. Comparative Literature, Hamilton College
Teaching
Dr. Rosalia teaches courses in the MA TESOL program (K-12 — Adult tracks). She is advisor to the Online Advanced Certificate TESOL program.
Second Language Literacy and Technology
Instructed Second Language Acquisition
Educational Technology in Early Childhood
Reading and Writing Instruction for Adult Language Learners
Supervision of K-12 Teaching
Research
Her research interests include technology assisted language learning, writing instruction, and peer-to-peer learning. Settings for this work have included self-assess learning centers and writing centers, as well as classrooms. At New York University where she earned her Ph.D. she worked on research projects regarding urban elementary children's math and language abilities, developing a diagnostic assessment for high school students' writing, and an educational video game and its impact on middle school girls' self-efficacy in computer programming. She enjoys working with public school teachers on implementing educational technologies, particularly the use of digital story tools. Recent projects include working with augmented and virtual reality.
Publications
Rosalia, C. (2019). Non-fiction virtual reality stories of emigration: Points of viewing and creating for the classroom. In R. D. Lansiquot & S. P. MacDonald (Eds.), Interdisciplinary perspectives on virtual place-based learning (pp.127-146). Palgrave. https://doi.org/10.1007/978-3-030-32471-1_8
Rosalia, C. (2017). Preparing pre-service teachers' expectations and resilience: Service-learning with English language learners. In C. Crosby, & F. Brockmeier (Eds.), Community engagement program implementation and teacher preparation for 21st century education (pp. 24-47). IGI Global. https://doi.org/10.4018/978-1-5225-0871-7.ch002
Lansiquot, R. & Rosalia, C. (2015). Online peer review: Encouraging student response and development. Journal of Interactive Learning Research, 26(1), 105-123. https://www.learntechlib.org/primary/p/111782
Rosalia, C. (2014). Fostering self-regulated learning through feedback-on-feedback in a peer online writing center, Writing and Pedagogy, 6(2), 399-429. https://doi.org/10.1558/wap.v6i2.399
Baecher, L., Jewkes, A., Kung, S-C., Rosalia, C. (2013). The role of video for self-evaluation in early field experiences. Teaching and Teacher Education. 36, 189-197. https://doi.org/10.1016/j.tate.2013.08.001
Rosalia, C. (2013). So you want to start a peer online writing center? Studies in Self-Access Learning Journal, 4(1), 17-42. http://sisaljournal.org/archives/mar13/rosalia
Baecher, L., Schieble, M., Rosalia, C., & Rorimer, S. (2013). Blogging for academic purposes with English language learners: An online fieldwork initiative. Contemporary Issues in Technology and Teacher Education, 13(1). http://www.citejournal.org/vol13/iss1/languagearts/article1.cfm.
Rosalia, C. & Baecher, L. (2013). Virtual interdisciplinary experiences for teachers of writing: Considerations for implementation. In R.Lansiquot (Ed.), Cases on interdisciplinary research trends in science, technology, engineering, and mathematics: Studies on urban classrooms (pp. 128-156). IGI Global. https://doi.org/10.4018/978-1-4666-2214-2.ch007
Rosalia, C. & Llosa, L. (2009). Assessing the quality of online peer feedback in L2 writing. In P. L. Torres & R. de Cassia Veiga Marriott (Eds.), Handbook of research on e-learning methodologies of language acquisition (pp. 322-338). IGI Global. https://doi.org 10.4018/978-1-59904-994-6.ch020