Carmen Brown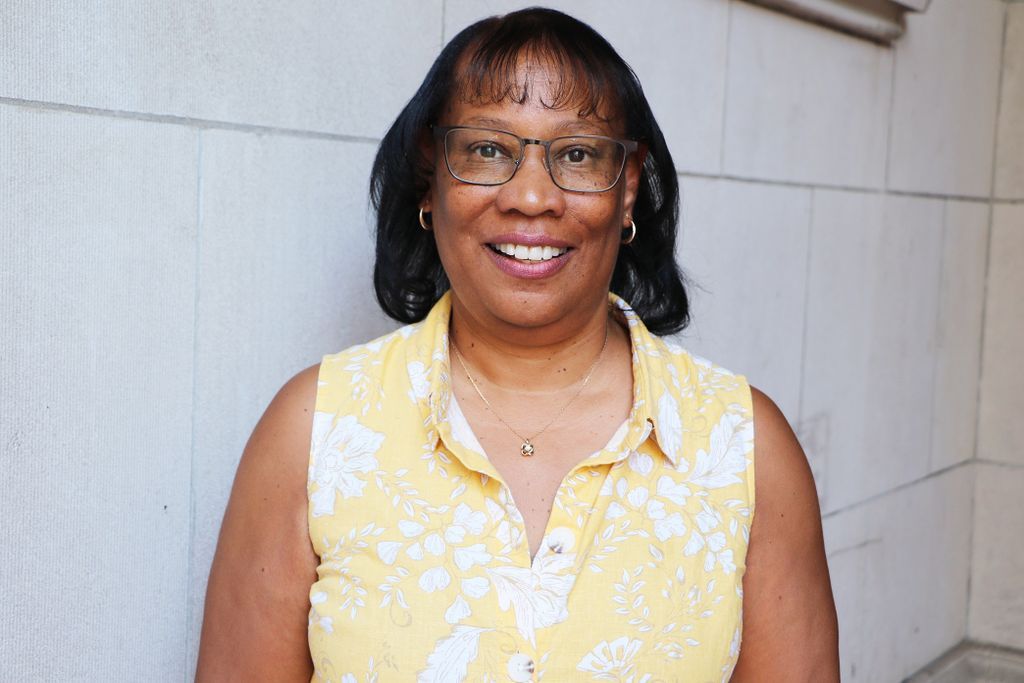 Associate Professor of Early Childhood Education
Background
Carmen Sherry Brown is the undergraduate early childhood program coordinator and faculty advisor. She teaches courses in emergent language and literacy development and early childhood mathematics. She also facilitates the student teaching seminar and supervises student teachers at the undergraduate and graduate level. Dr. Brown has worked on the Hunter College READ East Harlem project to improve the language, literacy and reading abilities of early childhood students. She was a co-Principal Investigator on the New York State (NYS) Response to Intervention (RtI) Personnel Development Project. On this project, she created modules to support regional professional development teams working with NYS school districts on RtI implementation. She has provided embedded professional development to early childhood teachers in New York City public schools. Dr. Brown has presented at local, state, national and international conferences on topics such as coaching and mentoring in early childhood programs and supporting the listening comprehension of preschool children.
In 2008, Dr. Brown went back to her roots in language and literacy development in early childhood. She was hired by Read to Succeed Buffalo to work on an Early Reading First (ERF) project as a literacy coach. In 2009, she became the instructional manager for the project. She was responsible for the supervision of the ERF literacy coaches and managing all educational aspects of the program. Dr. Brown developed and facilitated professional development modules that encompassed the developmental progression of language and literacy development in preschool children. With the collaboration of ERF partners, literacy coaches and teachers, Dr. Brown was instrumental in creating a professional development video, Motivating Young Minds: Best Practices in Early Literacy, which documented the successful strategies learned during the ERF project.
More recently, Dr. Brown was the Early Childhood Program Manager for Read to Succeed Buffalo. In this role, she designed program models to support early childhood literacy through a continuum of development from six weeks through age eight.
As a career teacher educator, Dr. Brown has extensive experience presenting at national and state conferences on both math and literacy topics. She has presented at the National Association for the Education of Young Children, International Reading Association, American Educational Research Association and the National Training Institute for infants and toddlers.
Education
EdD, Elementary Education, Early Childhood Education
State University of New York, University at Buffalo, Buffalo, NY
EdM, Elementary Education
State University of New York, University at Buffalo, Buffalo, NY
BA, Interdisciplinary Studies
State University of New York, University at Buffalo, Buffalo, NY
Teaching
Graduate
Language and Literacy: Birth-Kindergarten
Early Childhood Mathematics: Birth-Grade 2
Practicum in Early Childhood
Integrative Seminar in Early Childhood
Undergraduate
Language and Literacy for Diverse Learners: Birth-Age 4
Mathematics in Early Childhood: Birth-Grade 2
Student Teaching Seminar
Research
Dr. Brown's current research is using Dialogic Reading strategies to support listening comprehension in preschool. She provides professional development and coaching to early childhood teachers to increase their knowledge of appropriate questioning techniques that guide young children's thinking.
Publications
Brown, C. S. (2018). Were they Ready? An analysis of a Teacher Performance Assessment to determine if perception was matched by reality. Issues in Teacher Education. 27(2). 107-125.
Brown, C.S. (2018). Teacher candidates' perceptions of a course assignment designed to support a Teacher Performance Assessment. Higher Education Studies. 8(2). 58-69.
Brown, C. S. (2017). How do you know what they know? Using CROWD prompts to support comprehension in preschoolers. Perspectives and Provocations. 6(3). 1-9.
Rubin-Falcone, E., & Brown, C. S. (2017). Spatial sense in early childhood. Early Years. 38(2). 21-23.
Brown, C. S. (2016). Early childhood teacher candidates' perception of their support and readiness for a Teacher Performance Assessment. Journal of Inquiry and Action in Education, 7(2), 1-30.
Brown, C.S. (2014). Language and literacy development in the early years: Foundation skills that support emergent readers. The Language and Literacy Spectrum. 24(2), 35-48.