Robert Michelin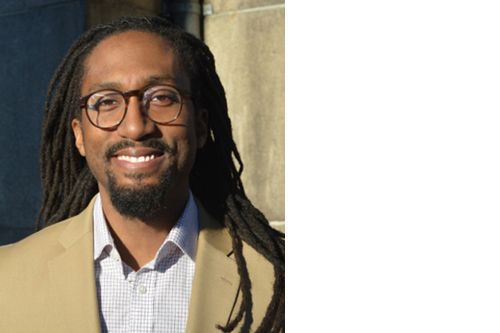 2021-22 Gray Fellow
Background
Robert Michelin is a native Brooklynite, educator, percussionist, ethnomusicologist, avid record collector, and father.
He currently serves as Head of School at a NYC public high school celebrating and exploring visual and theatre arts while challenging students to use artists' platforms as a means of activism.
Prior to his current post, he served our city's secondary school students as an assistant principal within New York's International Network of Public Schools, as well as the Performance Assessment Consortium. He has worked as an instructional coach and teacher of mathematics and social studies and continues to facilitate study and coursework in performance and mathematics.
Robert is a product of NY Public and Independent Schools, who believes that New York's students should not have to pay to feel seen, heard or challenged, receive and reciprocate empathy or be fueled by whole child education.
He earned his MMus Ethnomusicology at The University of London, MS Education at Brooklyn College, MA Educational Leadership at New England College, and he began his post-secondary studies as an Eph at Williams College.