Kevin Goodman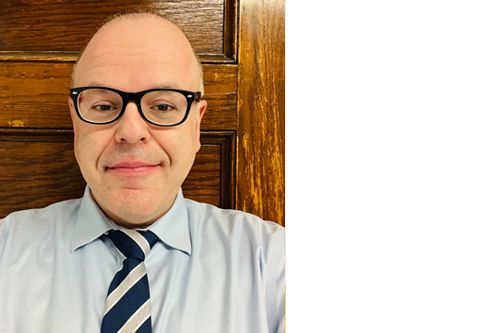 2022-2023 Gray Fellow
Background
Kevin presently serves as the proud principal of P.S. 66, School of Higher Expectations in the Bronx, a role he assumed in 2016. Prior, he was an Assistant Principal at P.S. 173 in the Washington Heights section of Manhattan. After beginning his career as a sixth-grade teacher on the Lower East Side of Manhattan in 2001, Kevin went on to attend the Leadership for Educational Change program at the Bank Street College of Education. His desire to pursue a school leadership role was influenced by the strong support he received from his first school community, P.S. 110, a vibrant and diverse school located in the shadow of the historic Williamsburg Bridge.
A fierce advocate for students from the onset, Kevin is committed to advancing equity and access for all. Early on in his career, he was critical of student discipline policies, noting the correlation between teacher quality and impact on student engagement and achievement. As a school leader, this resulted in prioritizing teacher recruitment and retention. A strong believer in new teacher support, he is committed to the idea that teacher quality will lead to sustainable school improvement, reflected in his current school community. He has an interest in teacher preparation programs and the support required to attract and retain talent, particularly in school communities that have been historically underserved.
Kevin is adamant about providing students with a wide range of experiences outside of core subjects. He has leveraged external partnerships in his school communities to provide students with opportunities to enhance the school day. Students benefit from America Scores Soccer and participation in elementary school level sports. These initiatives have raised the stakes for engaging, quality after school programming. The necessity of developing students who are able to develop their academic skills and hone their unique talents is aligned with his core beliefs.