Antoinette Rose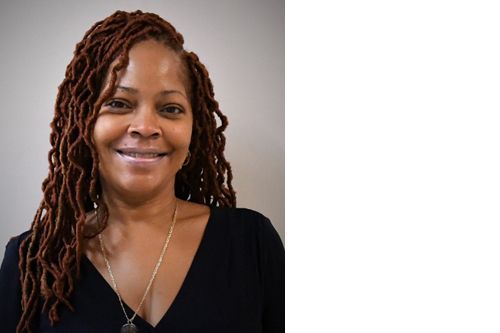 2022-2023 Gray Fellow
Background
Antoinette Rose is a New York City District 75 Middle- High School Principal in Brooklyn serving students ages 12-21 with multiple disabilities. She has acquired many certifications, degrees, and professional development certifications throughout her extensive educational career. She earned her Bachelor's Degree from Francis Marion University. Upon graduation, she earned her master's degree in Special Education from Hunter College. Ms. Rose continued her educational training at Hunter College, where she earned an Advanced Certificate in Educational Leadership. She has participated in the (Association for Supervision and Curriculum Development) ASCD Conference, The National Principals Leadership Institute, Education Revolution Conferences, and the National Principal's Leadership Institute.
Ms. Rose has an extensive educational career which began in 1998 at the Clara Caldwell School for the Gifted. It was at the Clara Caldwell school where she developed her passion for serving students witßh special needs. In addition, it was there that she recognized that it takes a village to raise a child. She led professional development workshops on Individualized Education Plans, Behavior Intervention Plans, Vocational Assessments, and Functional Behavior Models.
In 2003, Ms. Rose began her leadership career as an Assistant Principal. She transitioned to building leader in her current role as the principal of 811K in 2008. Upon arrival Ms. Rose coined the phrase "Together We Make It Happen" as the school's motto. In doing so, Ms. Rose ensures that those are more than just words. She truly believes in a collaborative approach as the most supportive for successful student outcomes. Through her initiatives, our students have participated in Community based work programs which have led to permanent opportunities. Students have successfully transitioned to independent living situations. Students have even enrolled and matriculated from Higher Educational Opportunities. Student interests are celebrated and cultivated. Student art work has been displayed extensively the city, most recently at the Guggenheim Museum. In addition, students have consecutively won awards for book-writing at the Morgan Library. Her approach to collaboration extends beyond the school, to our greater community and is inclusive of local politicians and corporations. She has been recognized for her leadership accomplishments by the New York State Senate, New York State Assembly , and NYC City Councils.
Ms. Rose's passion for her students knows no limits. She understands that with the support of the community, together all students CAN. There is no CAN'T for students with disabilities. She is excited and energized to see what our students will accomplish next.