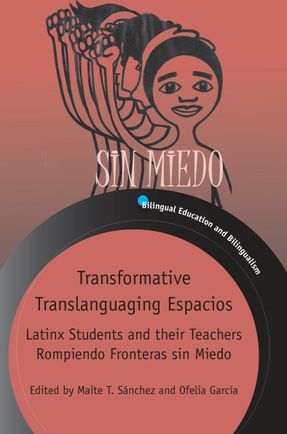 Transformative Translanguaging Espacios: A New Co-Edited Book by Maite Sánchez
Maite Sánchez's new co-edited book with Ofelia García Transformative Translanguaging Espacios: Latinx Students and their Teachers Rompiendo Fronteras sin Miedo is now available. This book contributes to the understanding of the transformative power of incorporating translanguaging, the dynamic language practices of bi/multilingual communities, in the schooling of US Latinx children and youth. It showcases instructional spaces in U.S. education where Latinx children's and youths' translanguaging is at the center of their teaching and learning. By centering racialized Latinx bilingual students, including their knowledge systems and cultural and linguistic practices, it transforms the monolingual-white supremacy ideology of many educational spaces. In so doing, racialized bilingual Latinx subjectivities are potentially transformed, as students learn to understand processes of colonization and domination that have robbed them of opportunities to use their entire semiotic repertoire in learning. The book makes a strong theoretical contribution to the field, putting decolonial, post-structuralist understandings of language and bilingualism alongside critical race theory and critical pedagogy.
Maite Sánchez is a, Assistant Professor of Bilingual Education at the Hunter School of Education.