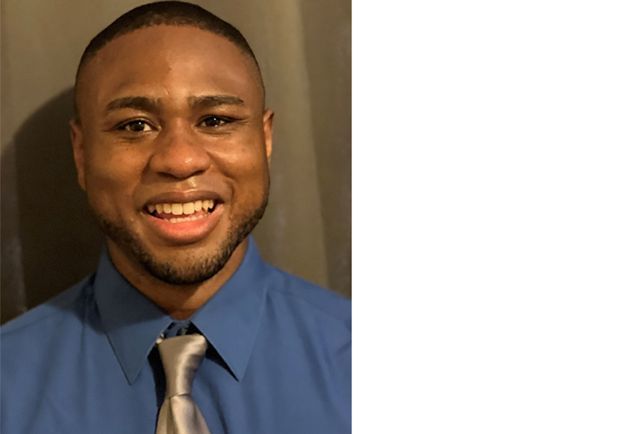 Hunter Rehab Counseling Student Awarded Marge A. Tierney Memorial Scholarship
The Hunter College School of Education congratulates Clinical Rehabilitation Counseling student, Taishon Graham, on receiving the prestigious Marge A. Tierney Memorial Scholarship.
Marge Tierney, for whom the award is named, was a leader in the field of rehabilitation and a strong advocate for people with disabilities. Her career was dedicated to the development of quality services that would enhance employment and community independence opportunities for people with disabilities. Each year an individual enrolled in a graduate program in rehabilitation counseling is awarded $1000 to help defray costs of tuition, books and other college-related expenses.
More information about Taishon Graham and his accomplishments can be found in the press release from the New York State Education Department (NYSED):
The Board of Regents today awarded the 2022 Marge A. Tierney Memorial Scholarship to Taishon Graham, a graduate student, from New York, NY, in the Clinical Rehabilitation Counseling program at Hunter College, The City University of New York.

Chancellor Young said, "Taishon Graham's dedication to his education and helping other young people makes him an exceptional recipient of the Marge A. Tierney Memorial Scholarship. We are honored to present him with this award as he continues to work toward admirable future goals."

Commissioner Rosa said, "This award recognizes a graduate student who articulates a vision for vocational rehabilitation and demonstrates a commitment to realizing that vision. Mr. Graham's dedication to helping students with disabilities is commendable and a testament to what Marge Tierney stood for. I am confident that we will continue to see many great things from Taishon in the future."

Taishon Graham is a graduate student in rehabilitation counseling with a 3.9 GPA.  He has worked as an associate teacher managing behaviors of students on the autism spectrum, helping develop behavioral plans and progress reports, and teaching independent living skills to students with disabilities. Graham is committed to sharing his knowledge about disability services and empowering others to take charge of their lives and function as full partners in the rehabilitation process.

This scholarship is awarded in memory of Marge A. Tierney, a State Education Department employee whose career in vocational rehabilitation spanned more than three decades. She dedicated her career to developing quality services to enhance employment opportunities for people with disabilities. One student is selected each year to receive this scholarship that may be used to help defray the costs of tuition, books, or other college-related expenses.