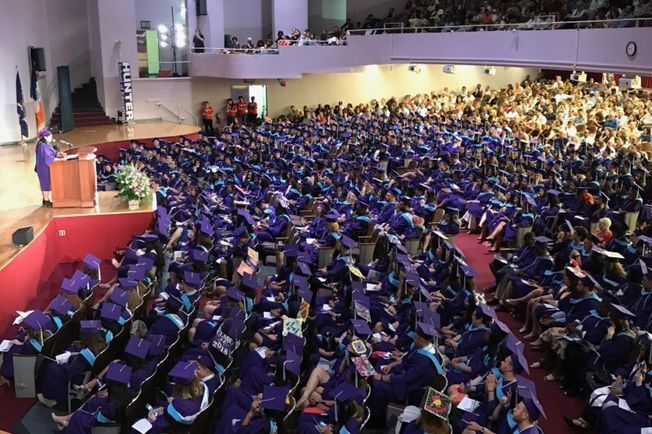 The School of Education Celebrates 2018 Commencement
On Tuesday, May 29th, the School of Education celebrated commencement for over 600 students. The class of 2018 included both graduates and undergraduates from programs in teacher education, leadership, counseling, and educational psychology. A highlight of the ceremony included a presentation of the Timothy Lackaye Memorial Award (in honor of Prof. Lackaye who passed away this past December) to Nicole Bianco, MSED in Special Education. The SOE also presented the Distinguished Alumna award to Denise Pérez, a graduate of Hunter's Literacy and Educational Leadership Programs, and assistant principal at PS 77, the Lower Lab School. The keynote address was given by graduating student Tarsis Rodgriguez, BA, Adolescent English Education. More than 60 faculty and nearly 1500 guests celebrated the Class of 2018.  Congratulations, Graduates!
Visit the Hunter College School of Education Facebook page to view the Commencement Photobooth photos!