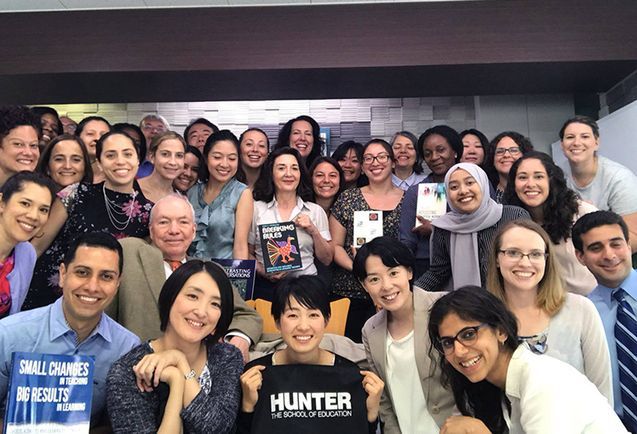 TESOL Travels to Japan and Costa Rica
The Hunter College TESOL program once again took the Hunter experience to an international level this summer traveling to Japan and Costa Rica.
Twenty-five New York City teachers participated in an educational study tour in Tokyo, Japan. Led by Dr. Laura Baecher, students learned about Japan's education system, met with faculty in colleges of education, visited schools from preschool through adult, and were immersed in the rich culture and history of Japan.
In Costa Rica, students embarked on a service trip to learn about English teaching in local public schools and gained insight into afro-caribe and indigenous culture, politics, education and natural ecology.
For future opportunities for study abroad, watch for announcements from the School of Education or visit hunter.cuny.edu/educationabroad.