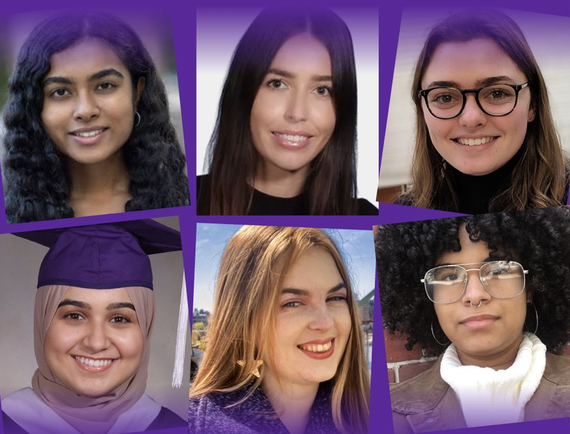 Lela Haznedar '22 Awarded a Fulbright
For 14 of the past 16 years, the U.S. Department of State has recognized Hunter College as a "Top Producer" of Fulbright award winners. This year, there's more good news: The U.S. Student Fulbright Program has selected six members of the Hunter Classes of 2021 and 2022 as Fulbright Scholars. Congratulations to Sasha Balkaran '21, Cloé Mueller '22, Salwa Najmi '22, Kathleen Ray '22, Luisais Taveras '22 and the School of Educations very own Leyla Haznedar '22.
Leyla Haznedar '22 has been awarded a Fulbright to teach English to university students in Turkey. Leyla earned a BA from the University of Massachusetts, Amherst, and her MA from Teachers College of Columbia University. Leyla completed the TESOL Intensive Teacher Institute program at Hunter College, which inspired her decision to apply for a Fulbright. As the daughter of a Turkish immigrant, Leyla spent her summers traveling to Turkey. The decision to apply to Turkey was fueled not only by her passion for education, but her desire to further connect with her Turkish identity. Currently, Leyla is a special education teacher in New York City, where she is originally from. Leyla is interested in teacher preparation and education, with a specific interest in ensuring pre-service teachers are equipped with the knowledge, tools and pedagogical practices that are most relevant to the communities in which they plan to serve. After Fulbright, Leyla looks forward to furthering her studies in the areas of urban education policy or educational leadership.
Congratulations to all Hunter's Fulbright award winners!