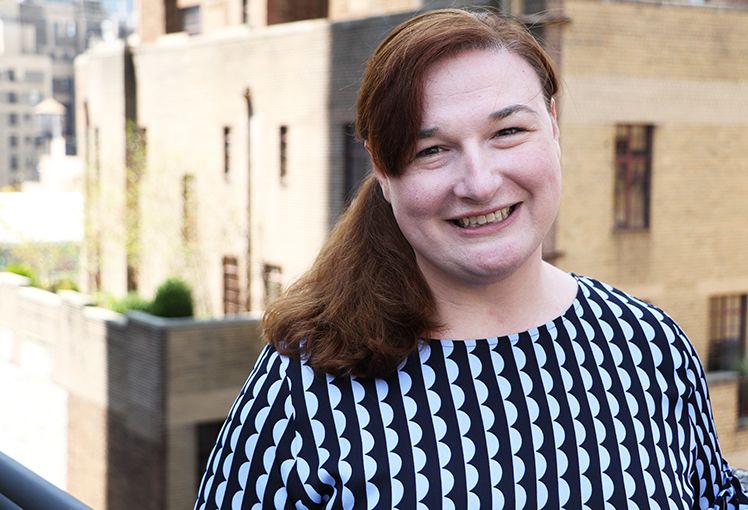 Gina Riley Selected to Pilot Statewide Decision-Making Curriculum for People with Intellectual and Developmental Disabilities
The New York State Developmental Disabilities Planning Council (NYS DDPC) has selected the Hunter College School of Education and Professor Gina Riley (Program Leader, Adolescent Special Education Traditional, Online, and Advanced Certification Programs) to pilot and implement a statewide Decision-Making Curriculum for People with Intellectual and Developmental Disabilities (I/DD) in K-12th grade. This grant provided $200,000 per year for 4 years ($800,000 total) to develop a decision-making curriculum for school-aged (primary, middle, and high school) students with I/DD, to begin to learn and practice decision-making skills using scenario-based training methods. Professors Imani Irving Perez (Early Childhood Special Education) and Elizabeth Klein (Special Education – Behavior Disorders) will be joining Prof. Riley in the initiative.
One of the most important purposes of school is to give students the skills to become successful adults who make informed decisions. This is especially crucial for students with disabilities. The Hunter College School of Education Decision-Making Curriculum will provide students with knowledge and understanding regarding the steps to decision-making, including gathering information, understanding information, identifying possibilities and alternatives, considering consequences, weighing choices, communicating decisions to others, and implementing decisions. Students in the program will also learn that no one makes decisions without support, and that they are able to choose individuals in their lives who can assist with the decision-making process. Most importantly, students in this program will get the opportunity to practice these skills in an academic setting.