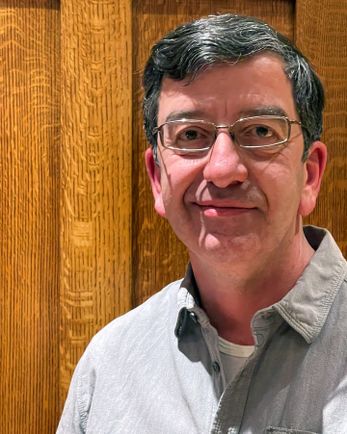 Teaching Fellow Selected for Prestigious Learning for Justice, Teaching Hard History Cohort
Gur Melamede a first year Teaching Fellow in the District 75 program, has been selected as one of 20 educators across the country to participate in the inaugural cohort of prestigious Learning for Justice Teaching Hard History. Cohort members will explore ways to teach hard and honest history through the framework based on the Learning for Justice, Teaching Hard History American Slavery (THH) framework. The purpose of the program is to provide a national cohort of teachers that will frame and apply new understandings about how to teach history from an equity lens, dismantle white supremacy as they deeply engage in these conversations. Cohort members will engage in intensive sessions to think, reflect and craft lessons on teaching honest history. Upon completion they showcase their work to a national audience. Gur was selected despite the selection process indicating a preference for teachers in the five Southern Poverty Law Center states.
Gur Melamede is a first year Teaching Fellow in the District 75 cohort 35 group. He is a career- changer that came to teaching after a robust career in the world of sports broadcasting. Gur is a career changer who joined the Teaching Fellows District 75 program after a period of subbing during the pandemic when he decided to leave the industry to make a difference in the lives of children. As a parent of children in the New York City School system, Gur is a staunch believer in public school education. Gur's long-term goals center around helping parents of students with severe disabilities to navigate the public school system.
For more information about the inaugural cohort visit the Learning for Justice website.