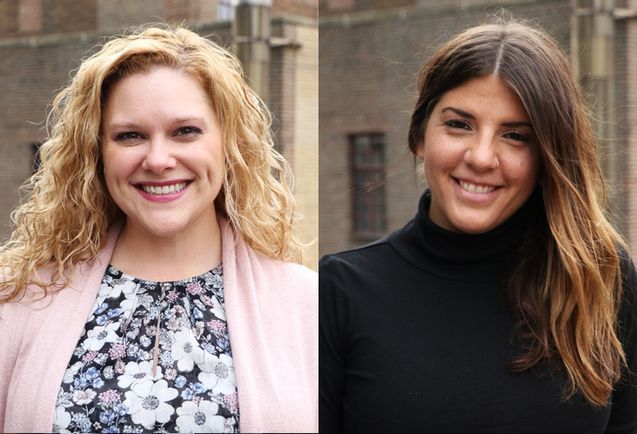 Applied Behavior Analysis Program News
Lauren Schnell's (Special Education) dissertation on "Assessment of optimal instructional procedures for learners with autism spectrum disorder" was recently accepted for publication in the Journal of Applied Behavior Analysis.
April Kisamore (Special Education) and Lauren Schnell co-authored a recent book chapter on teaching complex social behavior to children on the autism spectrum.
In September, Drs. Kisamore and Schnell traveled to Europe to share their research at the 9th Annual European Association for Behaviour Analysis in Wurzburg, Germany. Dr. Kisamore presented on "Teaching Children with ASD to Problem Solve Perspective Taking Tasks using Video-Based Instruction" and Dr. Schnell presented on, "Using Assessment to Identify Learner-Specific Prompt Type and Prompt-Fading Procedures for Individuals with ASD." Dr. Kisamore was an invited speaker at the 29th New York State Association for Behavior Analysis in Albany, NY.
In October, Dr. Schnell presented her dissertation research at the 38th Annual Berkshire Association for Behavior Analysis and Therapy in Amherst, MA.