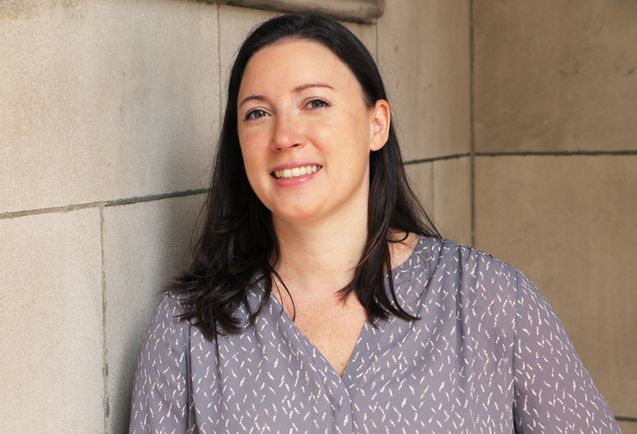 $675K Grant Awarded for Blind and Visually Impaired Programs
Dr. L. Beth Brady has secured a four-year grant ($675,000) from The Lavelle Fund for the Blind to support the graduate programs in Blindness/ Visual Impairments and a related research agenda. The grant is entitled: "Vision Rehabilitation Therapy (VRT): Supporting Graduate Programs and Preparing for the Future of the Field at Hunter College."
With this funding, we are able to form a team that will focus on the pressing question of where the field of VRT is heading. There is a critical shortage of ACVREP-certified workers nationally and our students are often hired prior to graduation, or sponsored by agencies to come to Hunter and complete their degrees. As the only program in New York, and one of only a handful of programs nationally, it is important that we remain a leader in this field and ensure the sustainably of our programs.
Hunter College's Vision Rehabilitation Teaching (VRT) program was one of the first distance learning education programs in the field, starting in 2001. Hunter College has one of the oldest preparation programs for teachers of students with visual impairments (TVI), which was begun in the 1930s.
The Lavelle Fund for the Blind is a charitable grant-making foundation dedicated primarily to supporting programs that help individuals who are blind or visually impaired live independent and productive lives. While priority generally is given to programs in the greater New York metropolitan area, the Fund also considers grant requests geared to preventing, treating and, where possible, reversing blindness and vision loss nationally and globally.