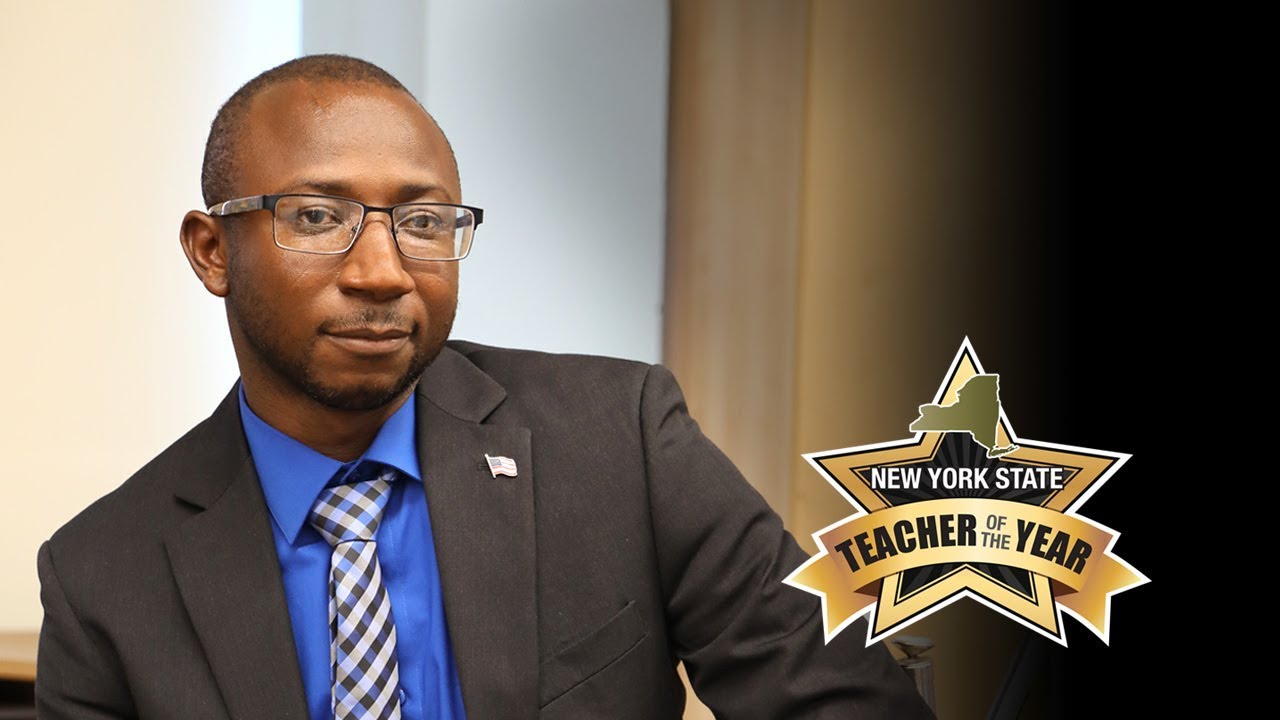 Fall 2019 Semester Kick Off with NYS Teacher of the Year Alhassan Susso
Wed, Aug 28 2019 10:00am

-

12:00pm

Free Admission
Please join us on Wednesday, August 28th at 10 am to kick off the Fall 2019 semester and welcome Mr. Alhassan Susso, the 2019 NYS Teacher of the Year. Mr. Susso will be addressing School of Education Students, Staff and Faculty with a question and answer session to follow.
Alhassan Susso is a world-renowned educator, author and speaker who has devoted his career to transforming the lives of young people facing difficulties. Born in The Gambia, Alhassan migrated to America at age 16.
He graduated with honors in Political Science and History from the University of Vermont and he received his Master of Arts in Teaching from Bard College in New York. He currently teaches Government, Economics and Personal Development at the International Community High School in the South Bronx in New York City.
He is the author of a motivational memoir, The Light of Darkness: The Story of the Griots' Son, which traces his journey to America as a nearly blind teenager and his trials and triumphs becoming American, while maintaining his deep African roots.
Alhassan is the Founder and Director of the Inspiring Teens' Future program at the International Community High School. This program has helped raise his school's graduation rate from 31% to 81.2% in 5 years. Through this program, Alhassan has worked with and transformed the lives of over 1000 youths. He is certified in therapeutic crisis intervention in schools and he trains and speaks on a variety of topics including: Developing the Right Mindset and Attitude for Success, Turning Adversity into Opportunity, and Relationship-Based Approaches to Teaching.
He has spoken at numerous venues and events including The United Nations, Google for Education, Global Education and Skills Forum in Dubai, and the Emirates Palace in Abu Dhabi.
Alhassan is the 2019 New York State Teacher of the Year. He is also the 2019 New York State History Teacher of the Year and currently in the running for the 2019 United States National History Teacher of the Year. He was also named in 2017 as one of "The Top 50 Outstanding Educators in the World" by the Varkey Foundation's Global Teacher Prize. He is the recipient of the prestigious Daylight Africa Award and the United Federation of Teachers Audrey Chasen Award.  He was awarded the 2019 Cultural Innovator Award by Long Island University and is a two-time recipient of the Social-Emotional Learning Innovation Award for Teachers by Education First through the Rockefeller Foundation.