Virginia M. Tong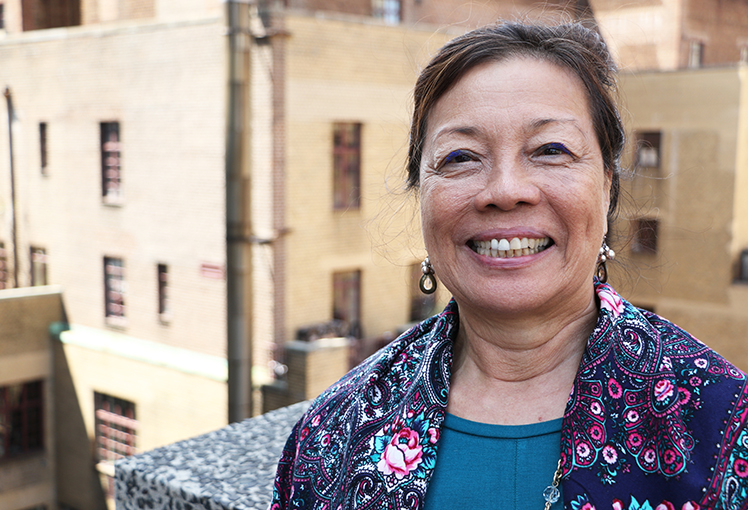 Associate Professor of TESOL
Background
Dr. Tong has worked in the field of education for two decades as a staff development specialist, a special assistant to the NYC Board of Education, a high school classroom teacher, and as a professor of TESOL (Teaching English to Speakers of Other Languages). She has also worked extensively with school principals and teachers in the development of school leadership.
Dr. Tong has earned New York State certification as a School District Administrator and Supervisor, an Educational Administrator Senior Staff Development Training Instructional Specialist, and as a high school teacher of Teaching English as a Second Language and of English. She received a Bachelors Degree in English Literature and Communications, and a Masters Degree in TESOL, both from Hunter College. She holds a Ph.D. in Bilingual Education and Sociolinguistics from New York University.
Teaching
Dr. Tong served as the coordinator of the Masters Degree Program in TESOL and as assistant to the Chairperson of the Department of Curriculum and Teaching. She has concentrated on the social and cultural aspects of ESL classroom teaching and is currently teaching Sociocultural Aspects of Language Pedagogy. She has also taught Methodology of TESOL, Technology of TESOL, General Linguistics and Supervision of Student Teachers.
Research
Presently, Dr. Tong's scholarship and research focus on the sociocultural aspects of acculturation of immigrant high school students and the developing cross-cultural identity of this group. Her research interests also include sociolinguistics (language and culture) and technology as it influences second culture and language learning. She is currently working on a several research projects that examine the school as an influence on the acculturation of Chinese immigrant high school students and the contributing influence of teachers on students' acculturation. She has published articles in a variety of journals and made presentations on the acculturation of generation 1.5 students (young adolescents), cross-cultural identity, and technology.
As part of her ongoing research, Dr. Tong participated in two initiatives related to the study of the economy and education in China. The first initiative, "China in the 21st Century" examined the globalization of China, including the presence of Hong Kong. As an invited education delegate to the "11th Sino-American Conference on Education: The Role of Higher Education in the 21st Century, Shanxi, China," she investigated teacher preparation programs.
The support for Dr. Tong's study of the acculturation of generation 1.5 Chinese immigrant students has come from several CUNY Research Foundation grant awards. She has received several recognition awards including: the 2005 World Teachers' Day Honoree (TESOL, Inc., a global education association), the National Association for Bilingual Education Outstanding Dissertation Certificate of Recognition (1995 Semifinalist) and Kappa Delta Pi, an International Honor Society in Education (1994).