Carla España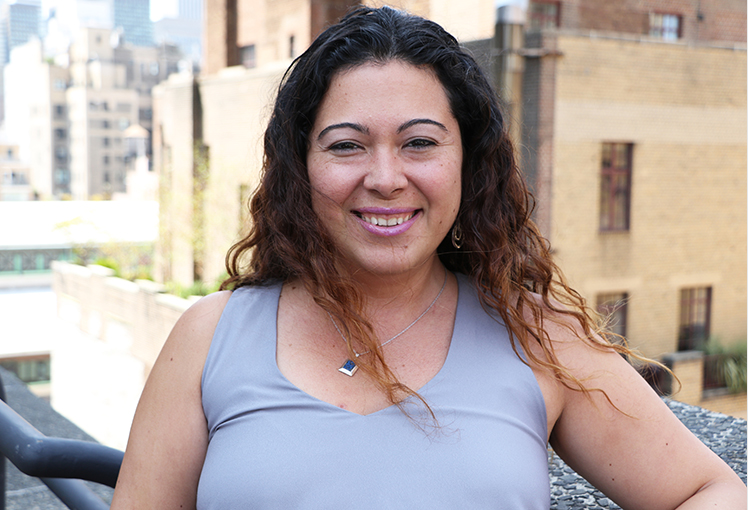 Bilingual Education Clinical Doctoral Lecturer
Background
Carla España was born in Chile and loves to teach, tell stories, write, read YA books and sing. Dr. España's teaching journey began in Washington Heights, NYC with bilingual sixth graders. She has facilitated literacy curriculum planning and lesson demonstrations with K-12 in New York City public schools, partnered with public schools in Guadalajara, Mexico and international schools in Bogotá, Colombia and Santiago, Chile as well as across the United States.
Education
Doctor of Philosophy (Ph.D.) – 2017
M.S. in Elementary Childhood Education with Bilingual Extension – 2009
Master of Divinity (M.Div.) in Religion and Society – 2007
Bachelor of Science (B.S.) in Media, Culture, and Communication – 2004
Teaching
Courses Taught:
– BILED 711 Bilingual Literacy
– BILED 711.5 Fieldwork in Bilingual Literacy
– BILED 779 Multicultural Education
– BILED 782/783/784/785/786 Childhood Bilingual Education Supervised Student Teaching/ Practicum
– EDLIT 745 Literacy Research for Change
– QSTA 410 Perspectives on Literacy Across the Content Areas Grades 1-6
– CEDCF 708 Social, Historical, Philosophical Foundations of Education
Research
Dr. España's research studies the ways bilingual students make meaning of their schooling, focusing on issues of translanguaging and culturally sustaining pedagogy in middle school reading and writing workshop classrooms. Her research interests include bilingual education, translanguaging, culturally sustaining pedagogy, arts integration, Latinx education, teaching for social justice, curriculum development, and teacher preparation.
Publications
Polleck, J. & España, C. (forthcoming Fall 2017) Revolutions and Resistance: Creating Space for Adolescent Agency and Advocacy through a Critical Reading of Sonia Manzano's The Revolution of Evelyn Serrano. The ALAN Review (The Assembly on Literature for Adolescents of the National Council of Teachers of English).
España, C. (2016) Bilingual Matters: Using Technology to Make Education More Accessible for Our Emergent Bilingual Students. Literacy Today Magazine. November/December 2016: 26-27.